STEM CENTER USA Logo
STEM Center USA provides students with an experiential education that excites, engages, and enriches through a hands-on, learn-by-doing approach. STEM Center USA inspires the next generation of STEM leaders by developing a passion for STEM careers at a young age and maintaining interest throughout middle and high school. 
The owners of STEM Center USA came to AllegraDesigns looking to improve their current logo. While their current logo was unique it was much too busy and not ideal for small merchandise.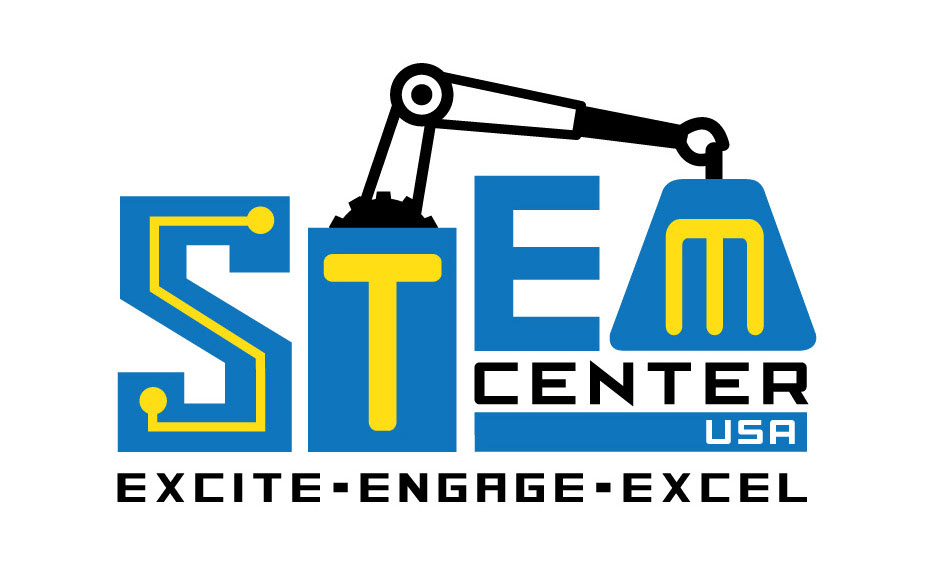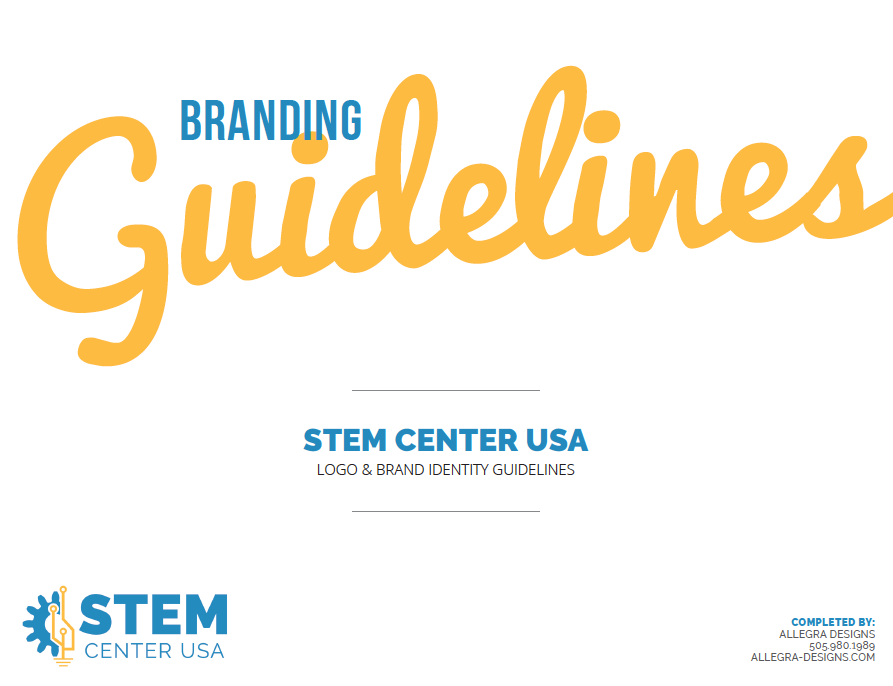 AllegraDesigns collaborated with the owners of STEM Center USA to come up with a unique logo mark that could be used by itself or in conjunction with the logo text. The new logomark is made up of a gear, circuits, and the ground symbol, all combined to imitate a light bulb shape.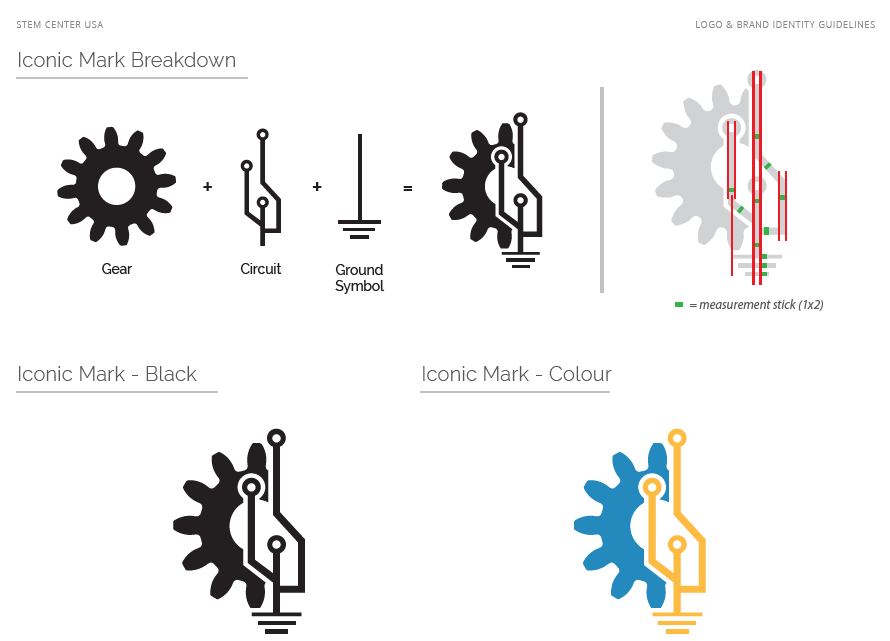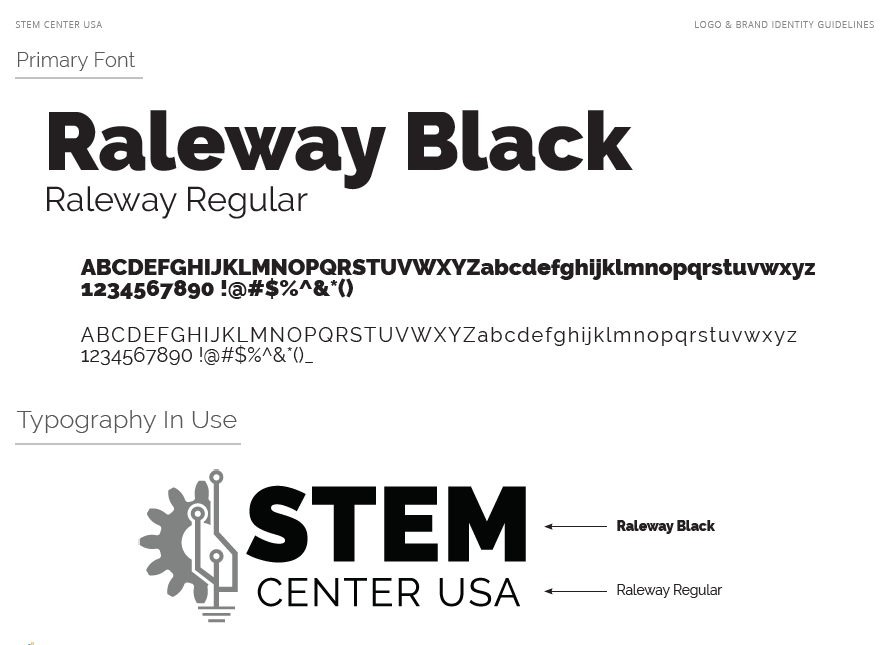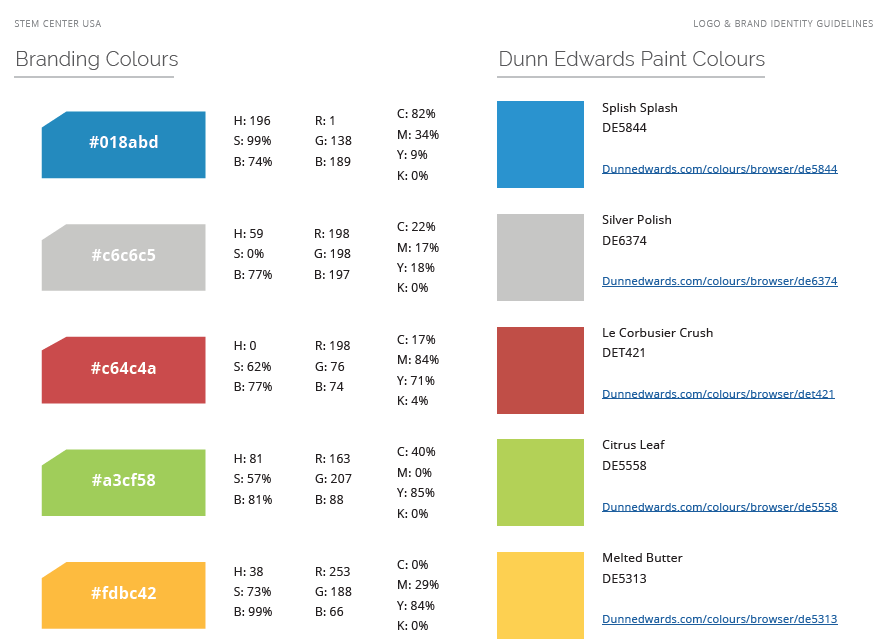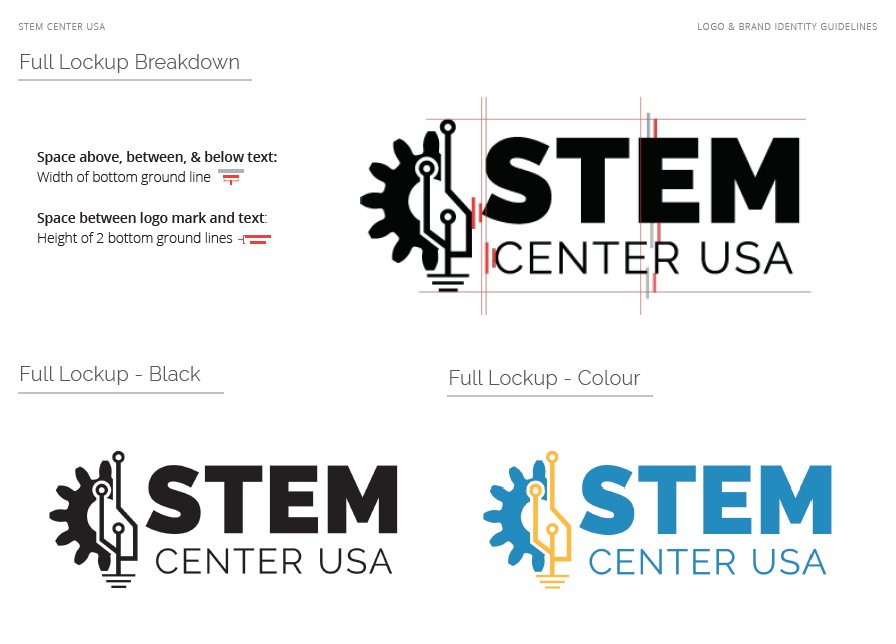 Alternative Location Logos
At the time of the logo design STEM Center USA currently had one location and was working on opening up their second location. So in addition to the basic logo markup AllegraDesigns developed location specific logos.