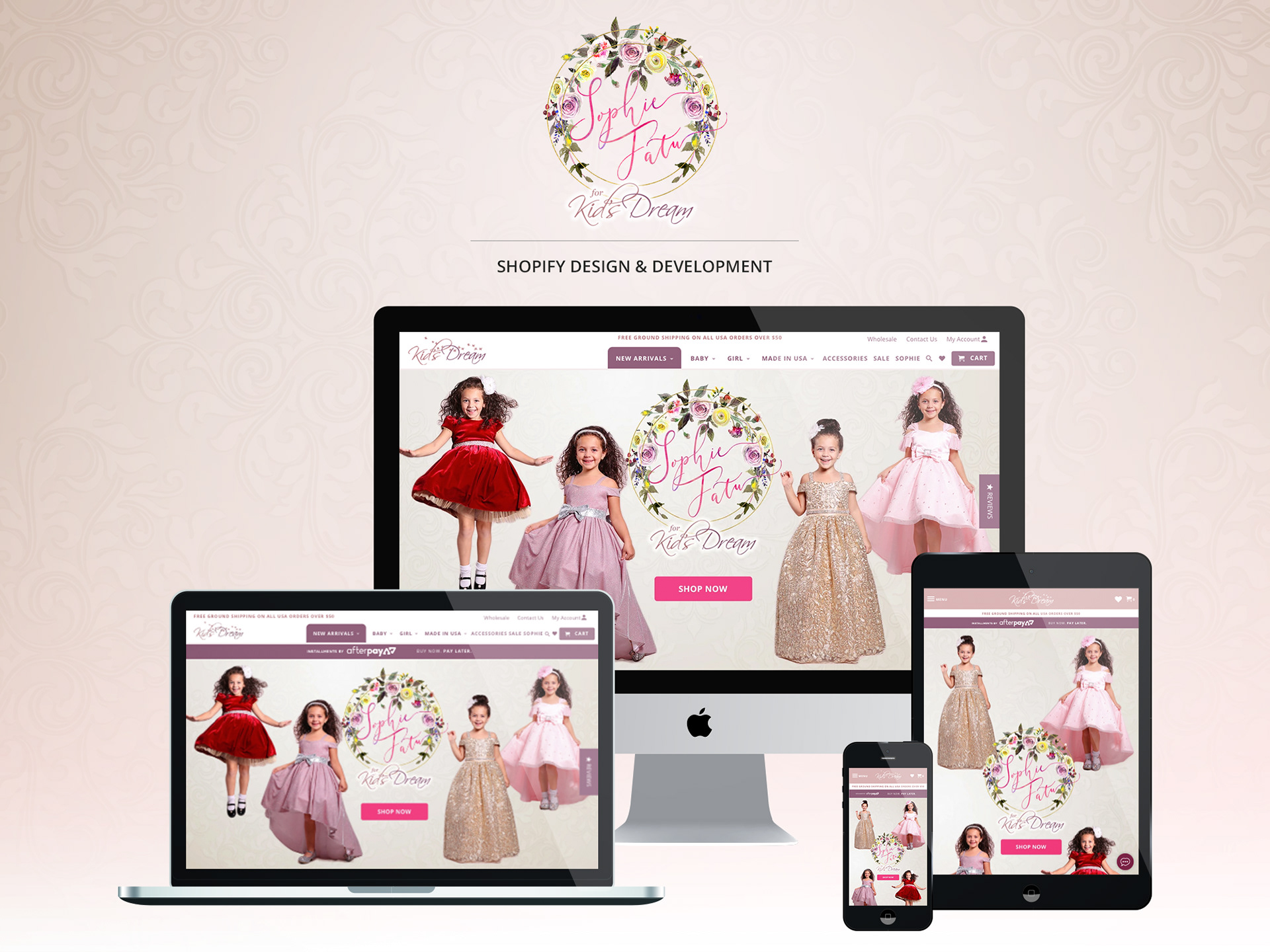 Sophie Fatu for Kid's Dream - Collection Launch
This superstar 6 year old jazz singer designed her own dress collection in partnership with Kid's Dream, and Allegra Designs had the honor to turn her adorable photos into beautiful website graphics for the collection launch. Design work included creating the combo logo for the limited collection; as well as custom graphics for the homepage hero, collection banner, and limited stock available graphic. Development work included setting up the custom Shopify collection template to accommodate the graphic elements created, along with a feature video below the product list. 
Check out kidsdreamus.com to view this superstars collection and to view my design work live.