Old Town Putt
Frozen Cocktail Challenge
Collateral Design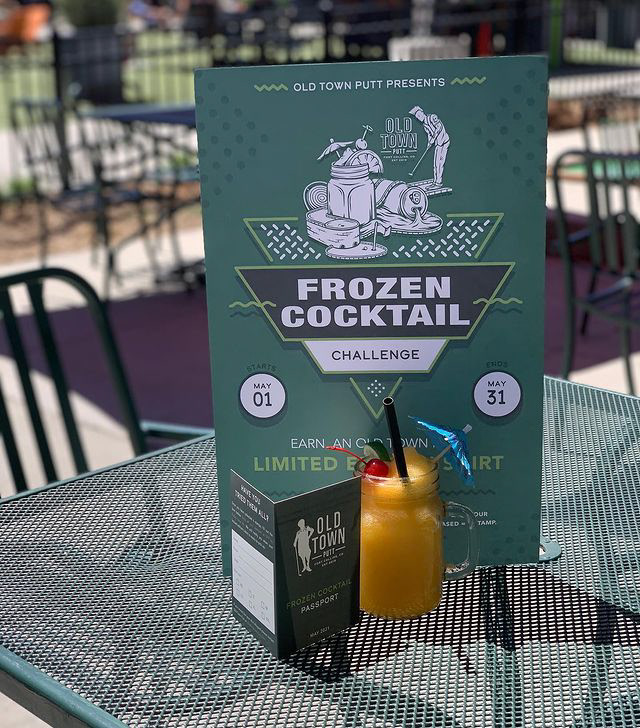 Old Town Putt's Frozen Cocktail Challenge promotion was designed as a fun, easy, and refreshing challenge. Customers were challenged to purchase six signature frozen cocktails at Old Town Putt over one month. For each frozen cocktail purchased they received a stamp in their frozen cocktail passport. Once their passport was filled with six stamps they returned the completed passport to Old Town Putt in order to receive a limited edition Old Town Putt t-shirt.
This promotions 

Marketing, Collateral Design, Website Banner

and

Social Media Ads

 were all completed by Allegra Designs. The collateral was designed to maintain a cohesive look and feel across each item by reusing design elements, colors and fonts. The primary graphic features the limited edition t-shirt design created for the challenge. This not only helped tie the collateral items together but also familiarized the customers with the design of the limited edition t-shirt they would earn.